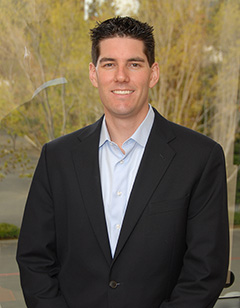 Mark is a partner and one of the founders of Altum Partners. Mark has worked in public accounting since 2003.
Mark provides tax services for companies primarily in the tech industry. Beyond income tax return preparation, Mark assists clients with preparation of tax provision workpapers (including FIN 48 documentation), 382 studies, sales tax studies (Wayfair analysis), foreign reporting requirements, and consulting related to M&A and due diligence. Mark is adept in consulting clients with their day-to-day questions as well as assisting with technical issues dealing with stock options, R&D credits, impact of tax law changes, sales tax exposure, international tax issues, and expat/inpat taxation issues, among others. Mark works with companies of various sizes including venture-backed start-ups, small-cap public companies, companies pursing an initial public offering (IPO), and those anticipating an exit strategy through a potential merger/acquisition. These companies include small local companies, multi-state, and/or multinational businesses.
Mark received his undergraduate degree from California Polytechnic State University (SLO) and a Masters in Taxation from San Jose State University. Outside of public accounting, Mark enjoys spending time with his wife and kids, traveling, and golfing.